WinterBound HubSpot Training Event In Utah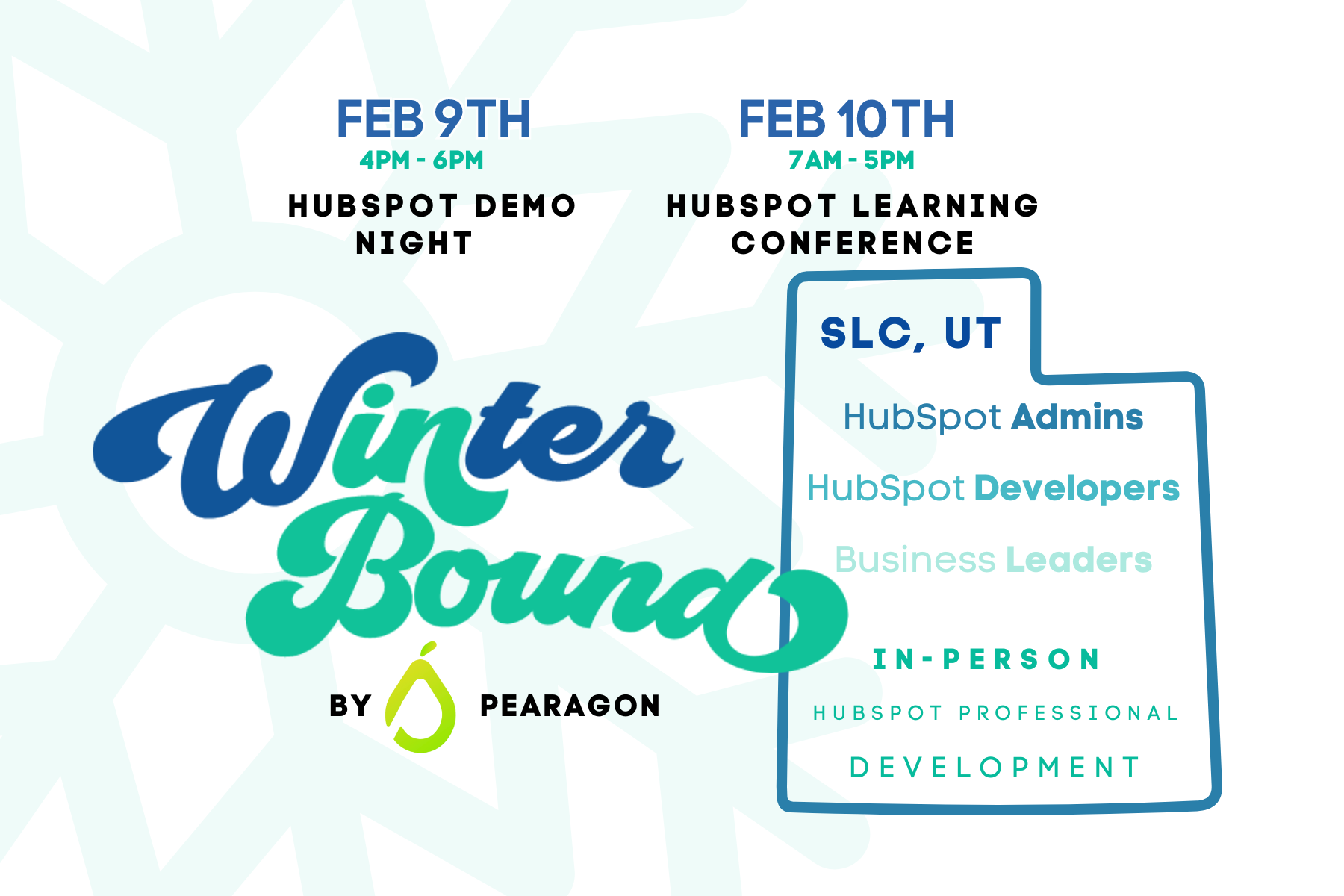 Get Directions to the Venue:
9750 S 300 W, Sandy, Utah 84070

What is WinterBound?
WinterBound by Pearagon is an annual HubSpot learning conference and networking event specifically for those who'd like to further their education with the well-sought-after HubSpot CRM platform. There are learning opportunities for all participants, whether they are users themselves, administrators, developers, or business leaders looking to leverage the Hubspot system and grow their business.
Attendees and sponsors nationwide are welcome to participate!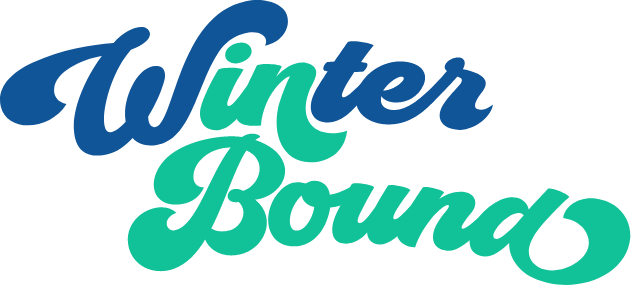 WinterBound HubSpot Training
4 Learning Tracks to Choose From:
Pearagon offers different WinterBound learning tracks to accommodate HubSpot users who fill various roles within their organizations. Choose from one of our 4 options and learn techniques tailored to your objectives and experience level.
Choose Your Track Below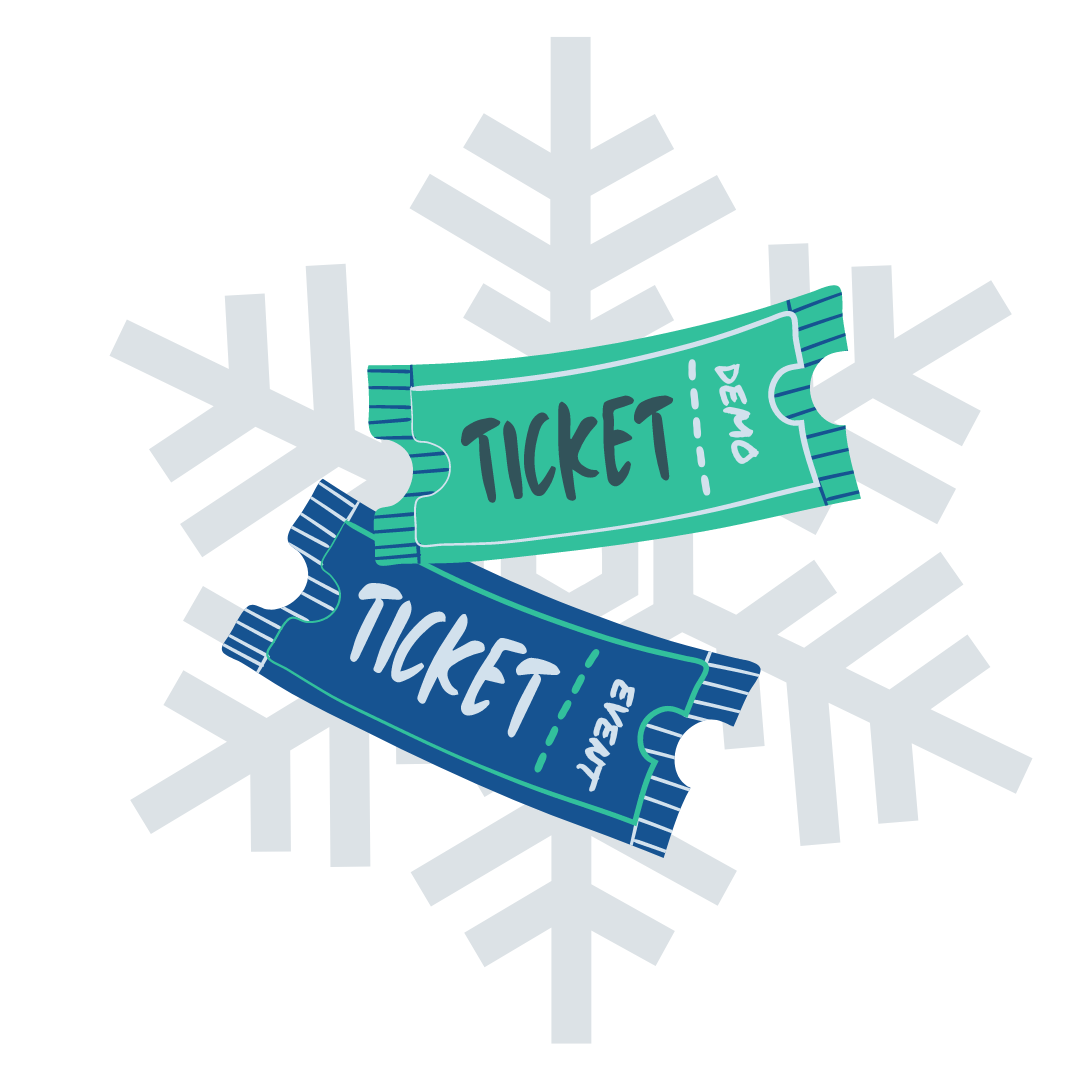 WinterBound
HubSpot Learning Conference
FEB. 10TH
7AM-5 PM
SLCC Miller Campus
9750 S 300 W, Sandy, UT 84070
Includes:
Top-tier Education on all things HubSpot with Experts


Guest Speakers

New Connections with Local HubSpot Users, Reps, Business Leaders, and Vendors

WinterBound Swag Bag & Goodies

Free Food & Beverages

Prizes & Awards




HubSpot Demo Day Add-on
SLCC Miller Campus
9750 S 300 W, Sandy, UT 84070


See all the "Hubs" in Action with LIVE Demos and Q&A with Expert Panel
Get the hang of the 5 various "Hubs"
Hubspot provides before the WinterBound learning convention starts the following day. There will be vendors, food, rotating demo stations, and Q&A discussions.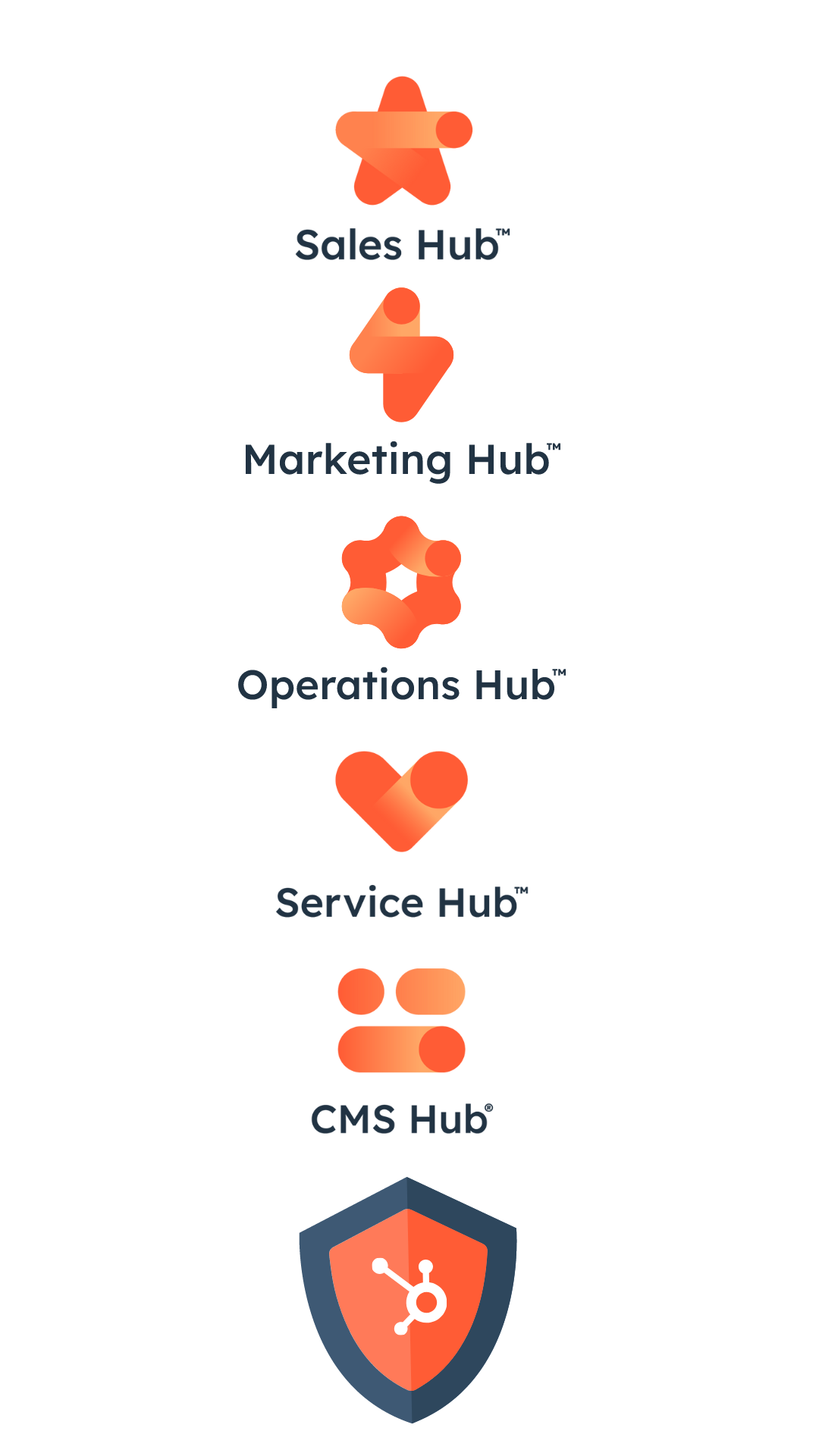 Pearagon is a full-suite CRM HubSpot implementation partner located in Draper, Utah.
We provide best-in-class service for HubSpot implementations and ongoing admin services. Specializing in integrations, architecture, and training for HubSpot's Marketing, Sales, and Service Hubs across the board. We also specialize in HubSpot's newest hub - Operations Hub.

Working with all types of industries from Saas to Real Estate to Manufacturing. We can help you utilize 99.99% of your HubSpot licenses. Free consultations and resources are always available!
Want to Stay Informed of Events in the Future?
Join Pearagon's Event Mailing List: