Recordings & Resources Available
The first-ever WinterBound event was a jam-packed day of HubSpot education. If you weren't able to join us in person, you're in luck!

You can now access all course recordings & materials from February 2023's event amounting to 21 different lessons across 4 different learning tracks.
*Those who purchased 2023 WinterBound tickets will receive the recordings & resources for free.
WinterBound's classes & workshops were led by Pearagon team members, successful business leaders, and HubSpot experts! All classes were designed to help individuals gain a solid foundation in how HubSpot works, and how they'd likely use certain HubSpot tools as a leader, admin, or developer.
Access to:
24 recorded lessons for Admins, Developers, and Leaders.
All Lesson slide decks, work pages, and resources
Brush up on Your HubSpot Administration Skills from HubSpot Experts: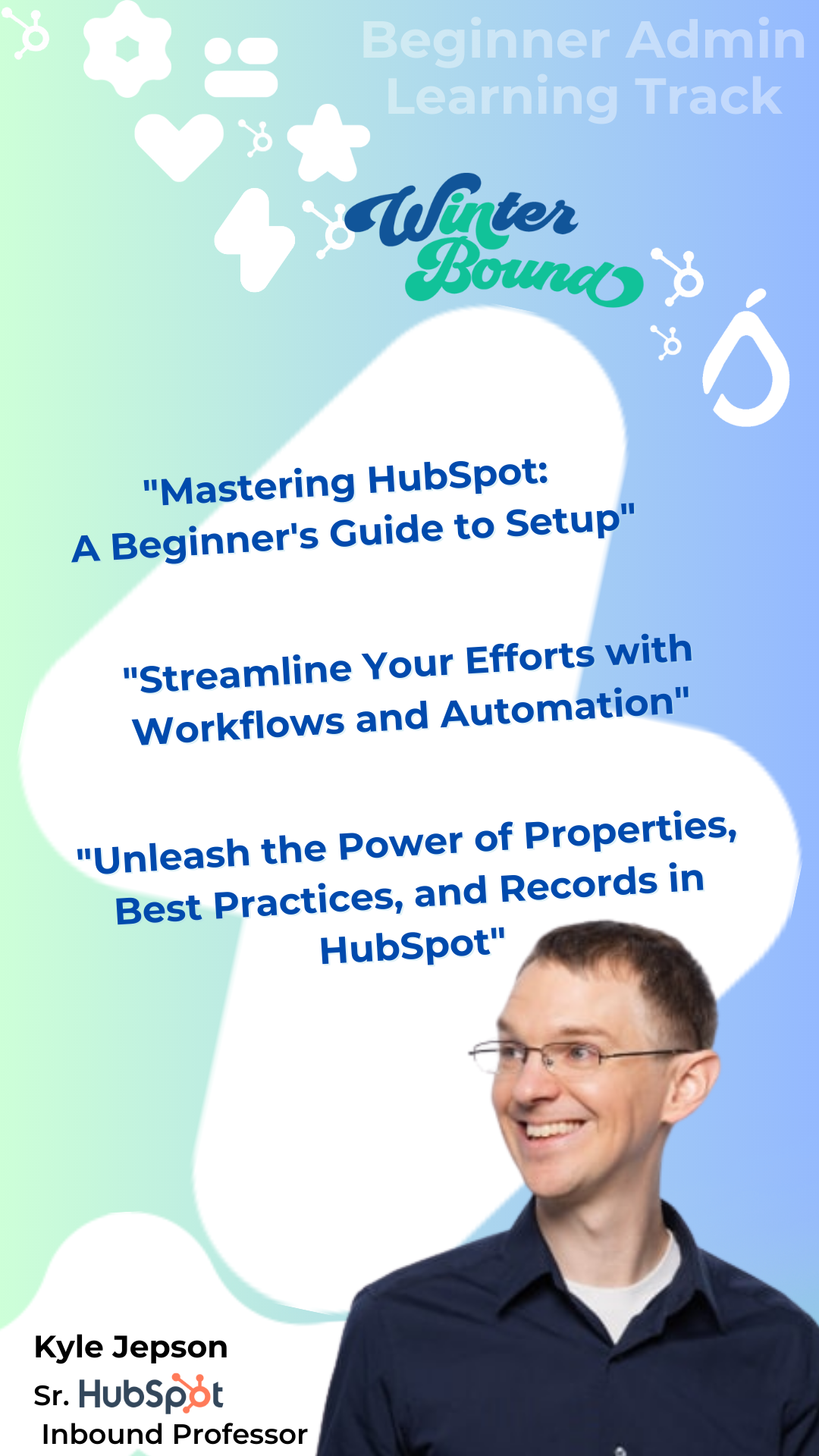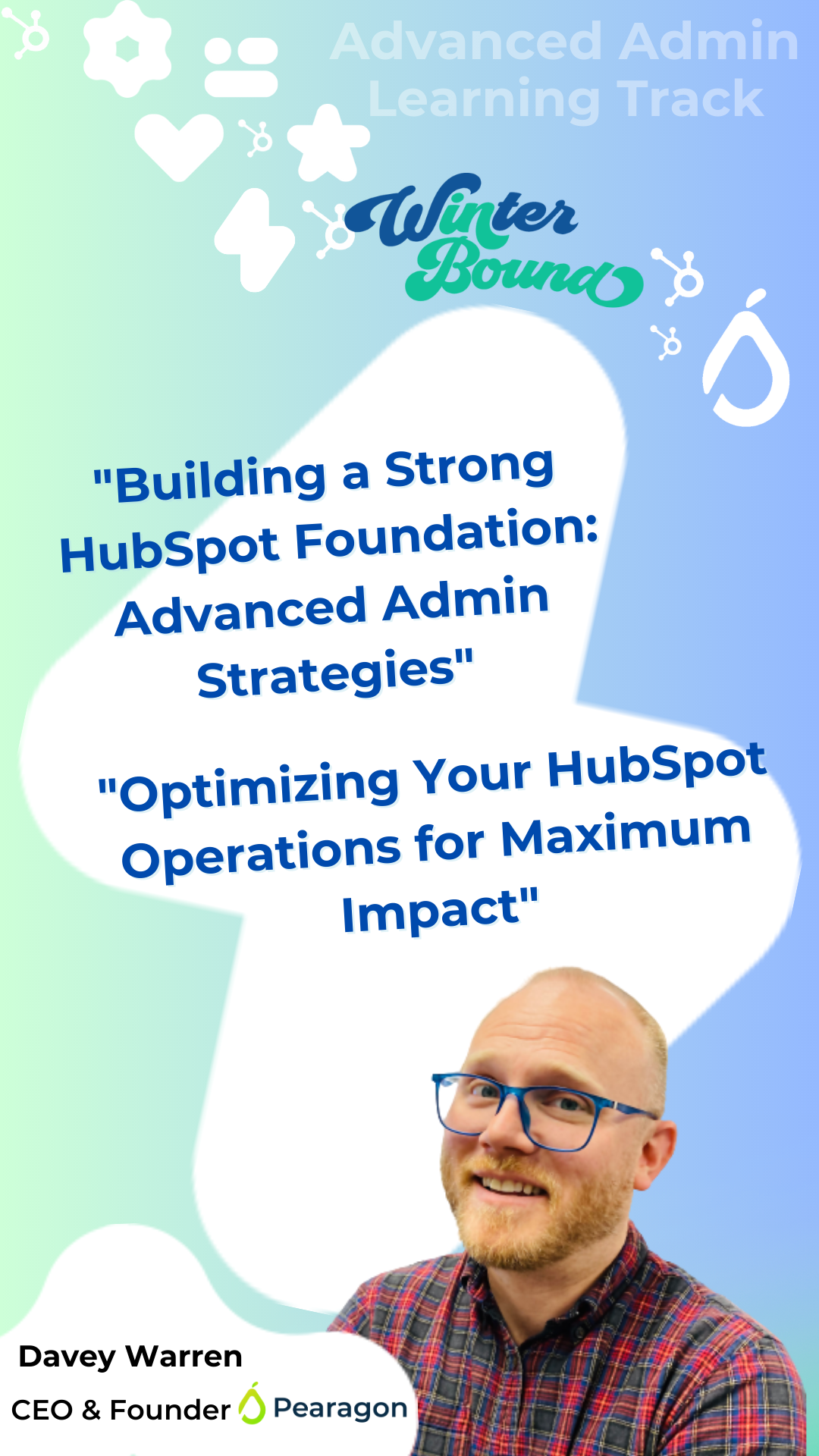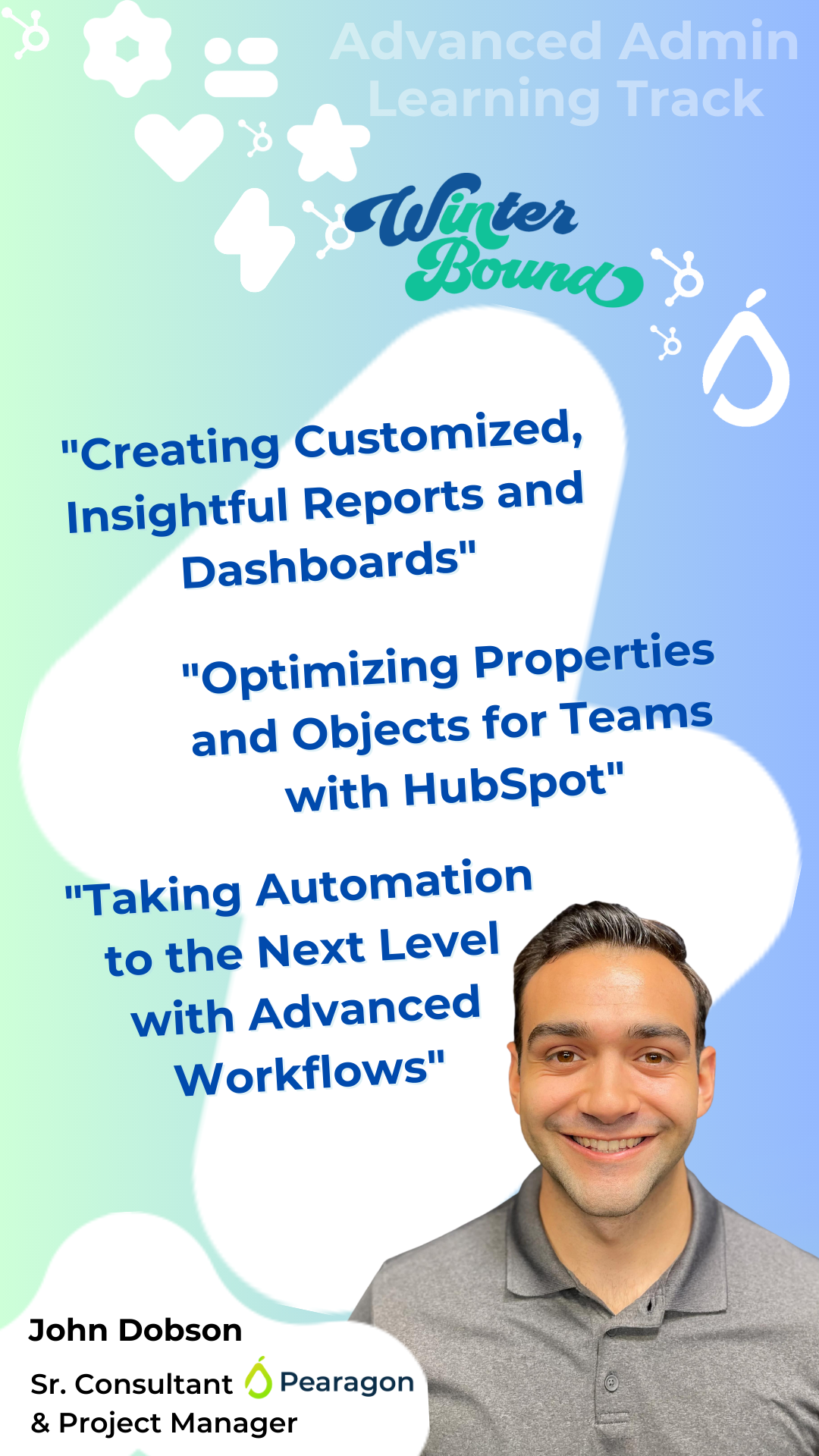 Delve into the HubSpot Developer's World: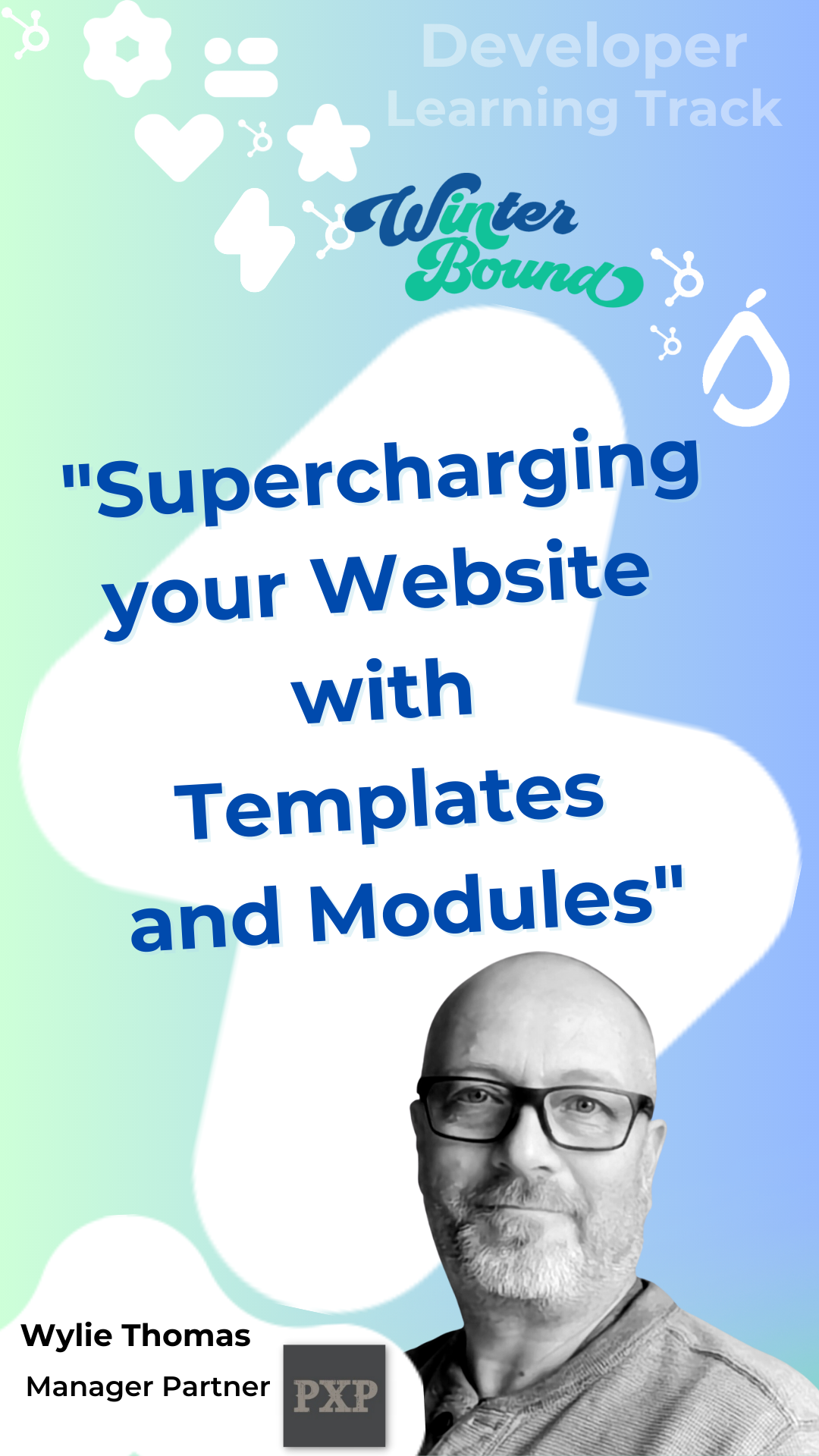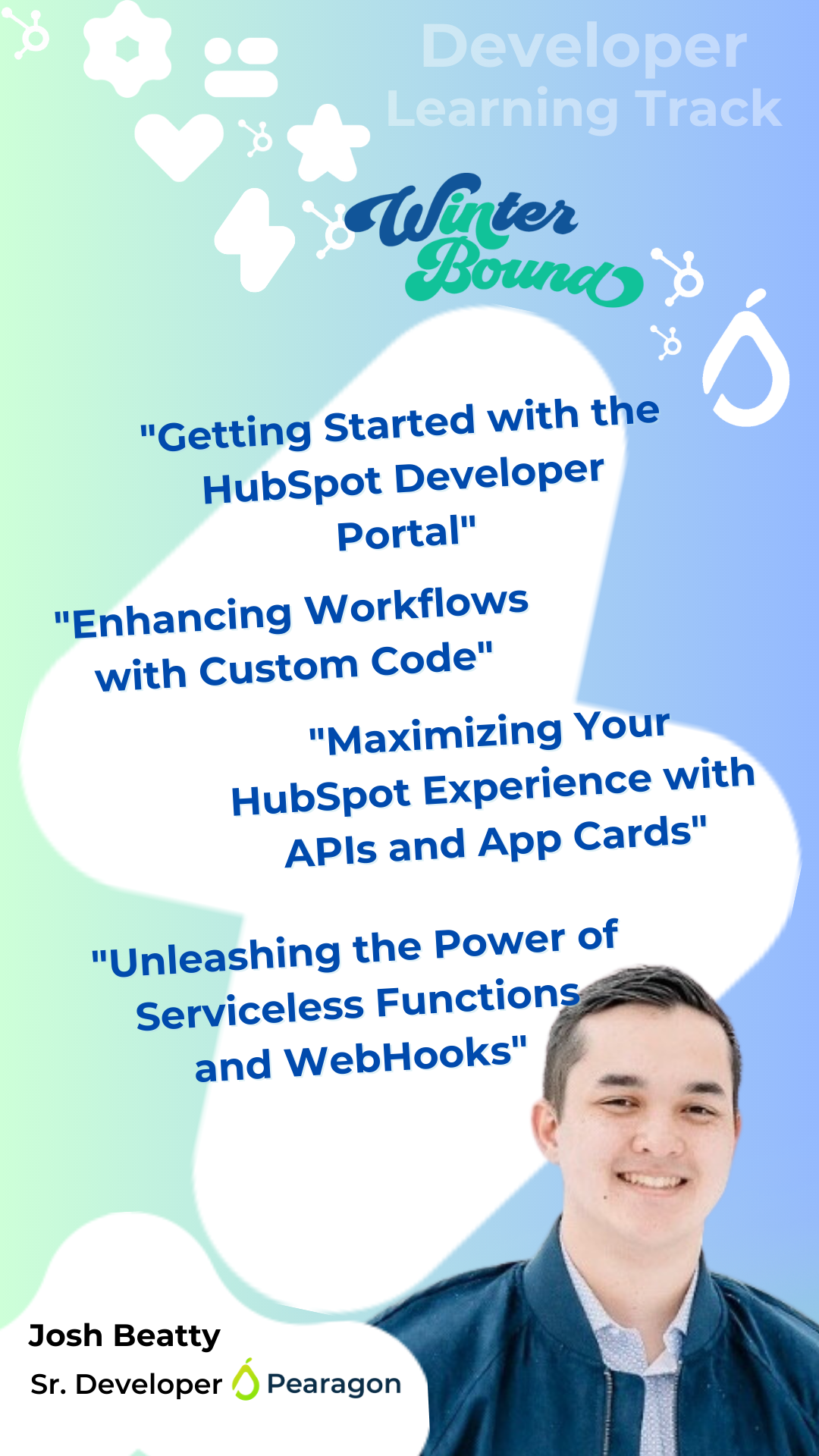 Unlock the Best Kept Secrets from Leaders, for Leaders: